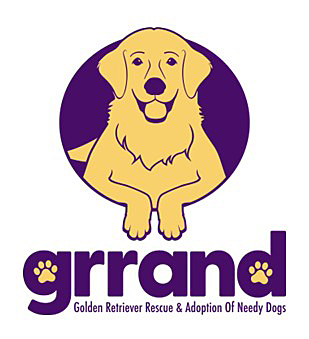 GRRAND Tails Full Articles
Choose your GRRAND Tails article and click to read more:
Rescue Report
What a crazy 3 months we have had! The rescue of the puppy mill dogs is still keeping GRRAND's volunteers very busy. We have over 60 dogs in our program right now. Nine adult dogs have been placed in adoptive homes and another 6 are in foster homes. Seven are still in the kennel pending adoption or foster placement.
During all the puppy mill activity GRRAND brought in another 37 dogs in January and February, so we are still in overflow mode! We don't want any dog in need to be turned down, so we must be creative and find alternate ways to expand our housing capabilities. To do that, some of the new dogs who are being surrendered by their owners, within GRRAND's geographic placement areas, are being evaluated in their current home and equipped with GRRAND collars and tags. Once an adoptive or foster home is found we'll pick up the dog from the owner and place him/her on a foster to adopt basis.
Intake
Recruitment of homes for fostering and adopting
Transportation
Vet appointments and care for dogs and pups
Record keeping
Accounting records
Applications reviews
Home visits
Kennel Management
Kennel dog socialization, exercise, feeding, etc.
Placements
It's been a daunting task, but everyone has stepped up in an incredible way! The mantra is, "Keep on going; it's all for the dogs!"
Can you help? We need volunteers, donations, adoption/foster homes, and encouragement to stay on course! In fact, if you want to honor a specific volunteer, a group of volunteers, or all volunteers you can make an "in honor of" donation using this link. Those volunteers will receive acknowledgement of your appreciation for what they do. GRRAND gets a donation to help another dog. And you get the satisfaction of participating in the rescue of a GRRAND dog!
Thank you!
Kentucky Animal Action Day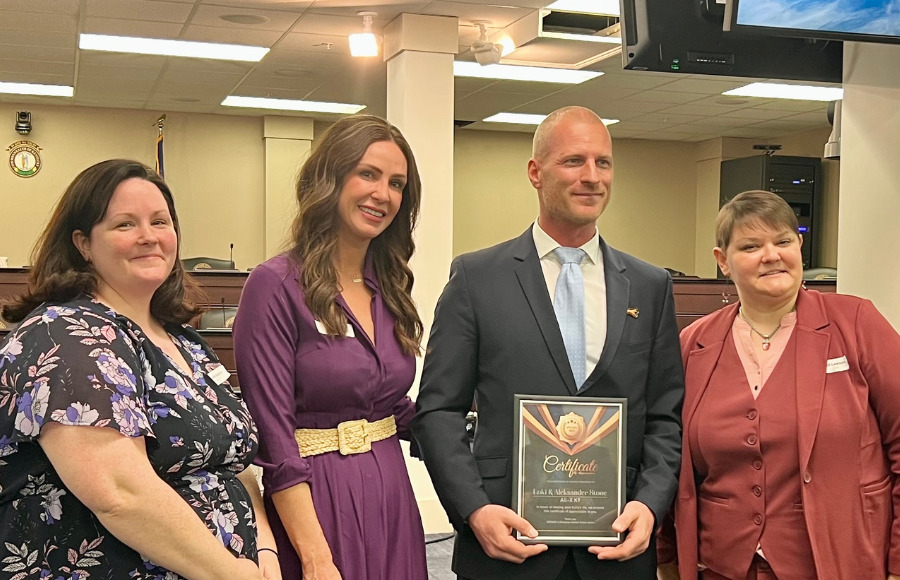 Left to right: Jennifer Barbour (GRRAND Legal Counsel), Nina Scott (President, GRRAND), Aleksander Stone (All-X K9), and Mychell Lawson (Kentucky Animal Action, GRRAND Marketing Coordinator)
Thanks to everyone who joined us in Frankfort on Tuesday, March 7th, for Kentucky Animal Action Day! Throughout the day, GRRAND President Nina Scott spoke to legislators and event participants at the Capitol about the long-term impact of puppy mill rescues on shelters and organizations like GRRAND. 
"It was an honor to speak in Frankfort on behalf of Kentucky Animal Action, a nonprofit founded by our very own GRRAND member, Mychell Lawson," Nina said. "Kentucky Animal Action is dedicated to making positive changes in animal welfare laws in the state of Kentucky and works with legislation to create bills that protect the well-being of our animals."
Among the bills that have been introduced during the 2023 Kentucky Regular Session is Senate Bill 230, also known as the "Cost of Care" bill, which would hold owners and breeders accountable for the cost of care in the event that their animals are seized due to neglect and abuse. In doing so, the bill would not only provide financial assistance to local shelters caring for seized animals, but would also potentially prevent neglect and abuse of animals across the state.
"Kentucky ranks the lowest in the country when it comes to animal welfare laws," said Nina, "so our goal is to work with legislators to pass laws that will provide more protection for animals in our great state of Kentucky." 
"Kentucky has been bottom of the barrel for animal welfare and protection for a very long time," Mychell added. "The Commonwealth's animal welfare legislation does not reflect the majority of Kentuckians, but the momentum is there and things are in fact changing. We just have to not give up, as the opposition hopes we will."
While at the Capitol, Nina, Mychell, and GRRAND Legal Counsel Jennifer Barbour also presented an appreciation award to Aleksander Stone with All-X K9 for saving GRRAND dog Curly after he escaped and was lost for three days in December 2022. Since then, Curly has been adopted by a wonderful family, and he's doing great! Check out our recent newsletter to see Curly's transformation.