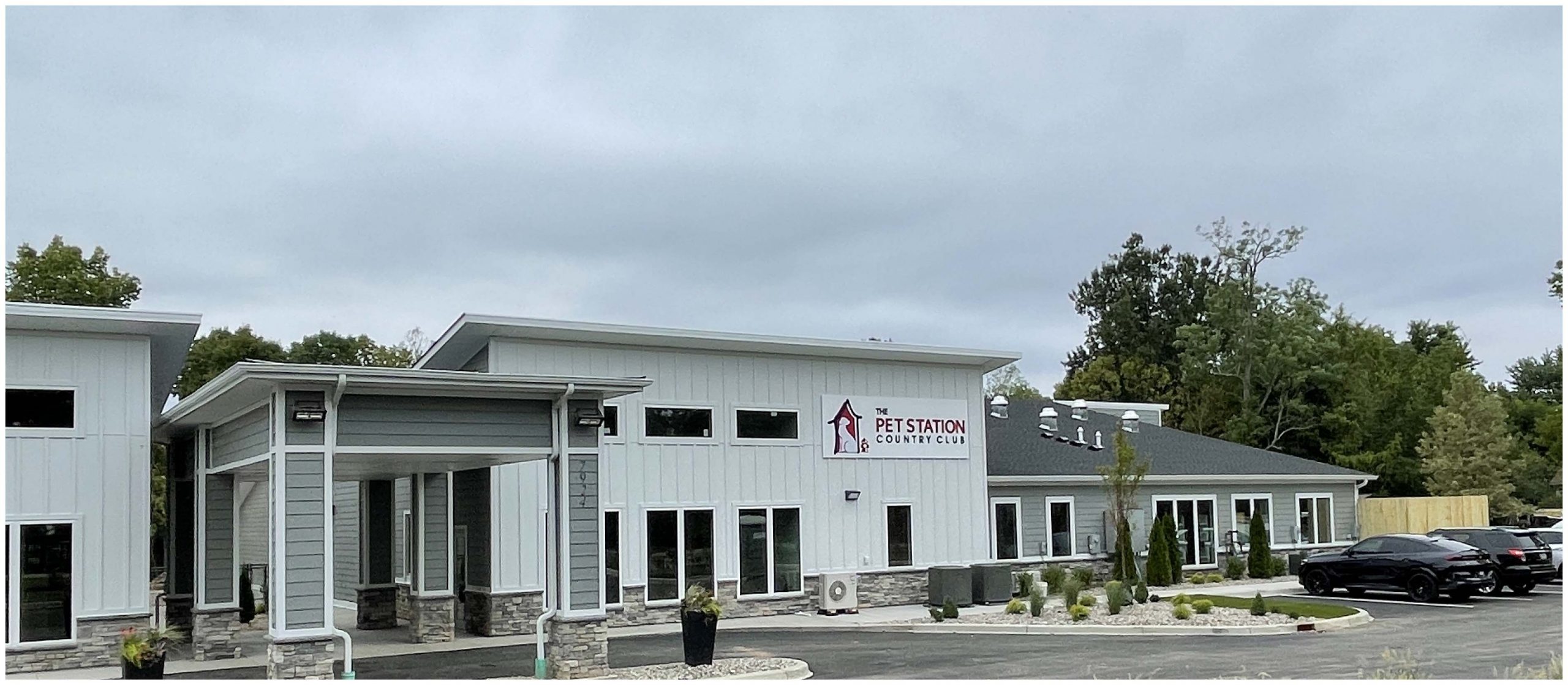 GRRAND Opening Celebration
October 2021
GRRAND opened its new facility, GRRAND Central Station on August 16th, 2021!  For a bit of historic background, in 2016 Ellen Leslie made a generous donation of her property and buildings that was the former Vine Crest Kennels located in Lyndon, Kentucky.  We quickly recognized that maintaining a property of this size was costly and coordinating volunteers to ensure a presence for the dogs was sometimes difficult.  Our desire was to devote our full resources to the rescue of dogs but now we were committed to the addition of a secondary role to operate and maintain a kennel facility. 
In September 2019, GRRAND announced a partnership venture with The Pet Station Country Club.  After months of planning, GRRAND agreed to lease the GRRAND Central Station kennel property to them.  In exchange, they have built a beautiful new facility, including kennel space for our dogs, and their staff will assume the responsibility of maintaining the care of our rescue dogs.
GRRAND's new facility has:
• office space that will become GRRAND's headquarters
• bathing and grooming space
• 10 state of the art kennel runs, including 2 for isolation and puppies
• grass yard for kenneled dogs
• play yard designated for GRRAND dogs
• walking path 
• pool area designated for GRRAND dog exercise, hydrotherapy, and fun
We will be hosting a GRRAND Opening Ceremony sometime in October and hope to see you there!